Chris Johanson
Chris Johanson was born in San Jose and eventually became a member of the San Francisco Mission School art movement. With no formal artistic training, he developed his technique painting on skateboards and houses. His work is highly colorful, personalized by a positivist philosophy, and often site specific. Like many of the members of the Mission School movement, Johanson practices a kind of urban realism, and his paintings often engage in social commentary. There is a distinct anticapitalist tenor to Johanson's oeuvre, a desire to exist outside the corporate world of galleries.
Well-known in San Francisco from the 1990s on, Johansson achieved international fame after his site-specific installation was featured in the 2002 Whitney Biennial. A number of permanent collections, including those of the San Francisco Museum of Art, the Whitney Museum of American Art in New York City, and the Museum of Modern Art in New York City, include his work. The artist is represented by the Altman Siegel Gallery in San Francisco and Mitchell-Innes & Nash in New York City. He currently lives in Portland, Oregon.
For a complete list of available prints with price information please contact The Bott Collection.
PERCEPTIONS #1, 2007
Color sugarlift aquatint etching
Somerset white paper
Paper size 39" x 37¼"
Edition of 30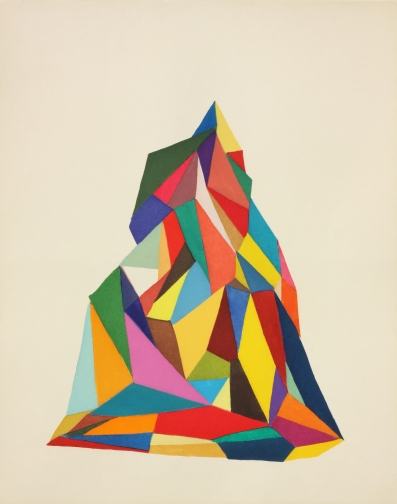 TWO DIMENSIONAL PRINT OF CASUAL POST-POST-MODERN SCULPTURE, 2002
Sugarlift aquatint and
aquatint etching
Somerset soft white
textured paper
Paper size 27¼" x 22½"
Edition of 25
YOU SHOULD ALL KNOW SOMETHING BEFORE WE START ON THE SECOND HALF OF TODAY'S SESSION, 2002
Sugarlift aquatint and
aquatint etching
Somerset soft white
textured paper
Paper size 35½" x 43"
Edition of 25