Gee's Bend Quilter: Louisiana Bendolph
Louisiana Bendolph is a member of the Gee's Bend quilters, a group of African-American women who live and make quilts in Gee's Bend, Alabama. Many of the residents in the community can trace their ancestry back to slaves from the Pettway Plantation. The quilts themselves are noted for their improvisational geometry and unorthodox approach to formal quilt compositions.
After making an initial sketch, usually beginning with a standard "housetop" pattern—a series of concentric squares—she begins quilting, improvising and modifying as she sews. In 2015, Louisiana was awarded a public art commission from the San Francisco Art Commission to create a 9' x 16' ceramic tile installation at the San Francisco International Airport.
The artist has been featured in exhibitions at the Addison/Ripley Gallery in Washington, D.C. and Greg Kucera Gallery in Seattle. The Museum of Modern Art in New York, the U.S. Department of State, and the Foundation for Art and Preservation in Embassies all include her work in their permanent collections. She is represented by the Elizabeth Leach Gallery in Portland, Oregon.
For a complete list of available prints with price information please contact The Bott Collection.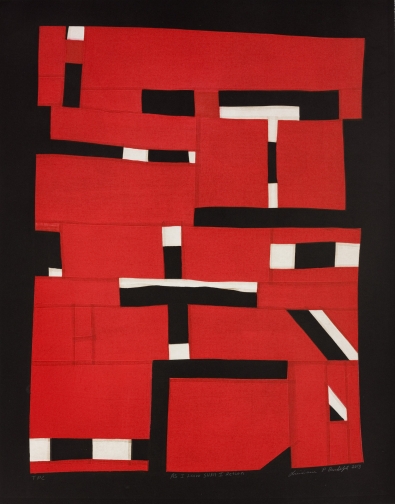 As I Leave Shall I Return, 2013
Color softground etching with aquatint.
Somerset white paper
Paper and image size 34 x 26.5"
Edition 50
Going Home, 2005
Color softground etching with aquatint and spitbite aquatint.
Paper size: 41 ½" x 38"
Edition of 50
American Housetop (For the Arnetts), 2005
Color softground etching with aquatint and spitbite aquatint.
Image size: 36" x 30"