Richard Diebenkorn
American painter and printmaker Richard Diebenkorn is widely regarded for having transitioned seamlessly between different artistic media, styles, and movements as varied as abstract expressionism and the Bay Area Figurative Movement. While studying at Stanford University in the early 1940s, he was inspired by the work of the realist painter Edward Hopper, whose influence is apparent in Diebenkorn's use of color in landscape and figure painting. Diverging from Hopper's realism, Diebenkorn's landscape paintings walk a particularly fine line between representational and abstract art, translating the world around him to the canvas in a nonliteral fashion.
Diebenkorn's work can be found in public collections all over the United States and Western Europe, including at the Albertina in Vienna, Austria; the Art Institute of Chicago; the San Francisco Museum of Modern Art; and the Guggenheim and Whitney Museums in New York City.
For a complete list of available prints with price information, please contact The Bott Collection.
Mask, 1982
Aquatint with drypoint
Paper size: 33 ½" x 27", Edition of 35
Richard Diebenkorn
Poems of W.B. Yeats (complete set of 6 works), 1990
Etchings on English handmade paper
Image: 9 x 6 in. (22.86 x 15.24 cm.)
Sheet: 17.5 x 13.5 in. (44.45 x 34.29 cm.)
Signed, dated and numbered in pencil (each print)
Richard Diebenkorn
Poems of W.B. Yeats (complete set of 6 works), 1990
Etchings on English handmade paper
Image: 9 x 6 in. (22.86 x 15.24 cm.)
Sheet: 17.5 x 13.5 in. (44.45 x 34.29 cm.)
Signed, dated and numbered in pencil (each print)
Richard Diebenkorn
Poems of W.B. Yeats (complete set of 6 works), 1990
Etchings on English handmade paper
Image: 9 x 6 in. (22.86 x 15.24 cm.)
Sheet: 17.5 x 13.5 in. (44.45 x 34.29 cm.)
Signed, dated and numbered in pencil (each print)
Richard Diebenkorn
Poems of W.B. Yeats (complete set of 6 works), 1990
Etchings on English handmade paper
Image: 9 x 6 in. (22.86 x 15.24 cm.)
Sheet: 17.5 x 13.5 in. (44.45 x 34.29 cm.)
Signed, dated and numbered in pencil (each print)
Richard Diebenkorn
Poems of W.B. Yeats (complete set of 6 works), 1990
Etchings on English handmade paper
Image: 9 x 6 in. (22.86 x 15.24 cm.)
Sheet: 17.5 x 13.5 in. (44.45 x 34.29 cm.)
Signed, dated and numbered in pencil (each print)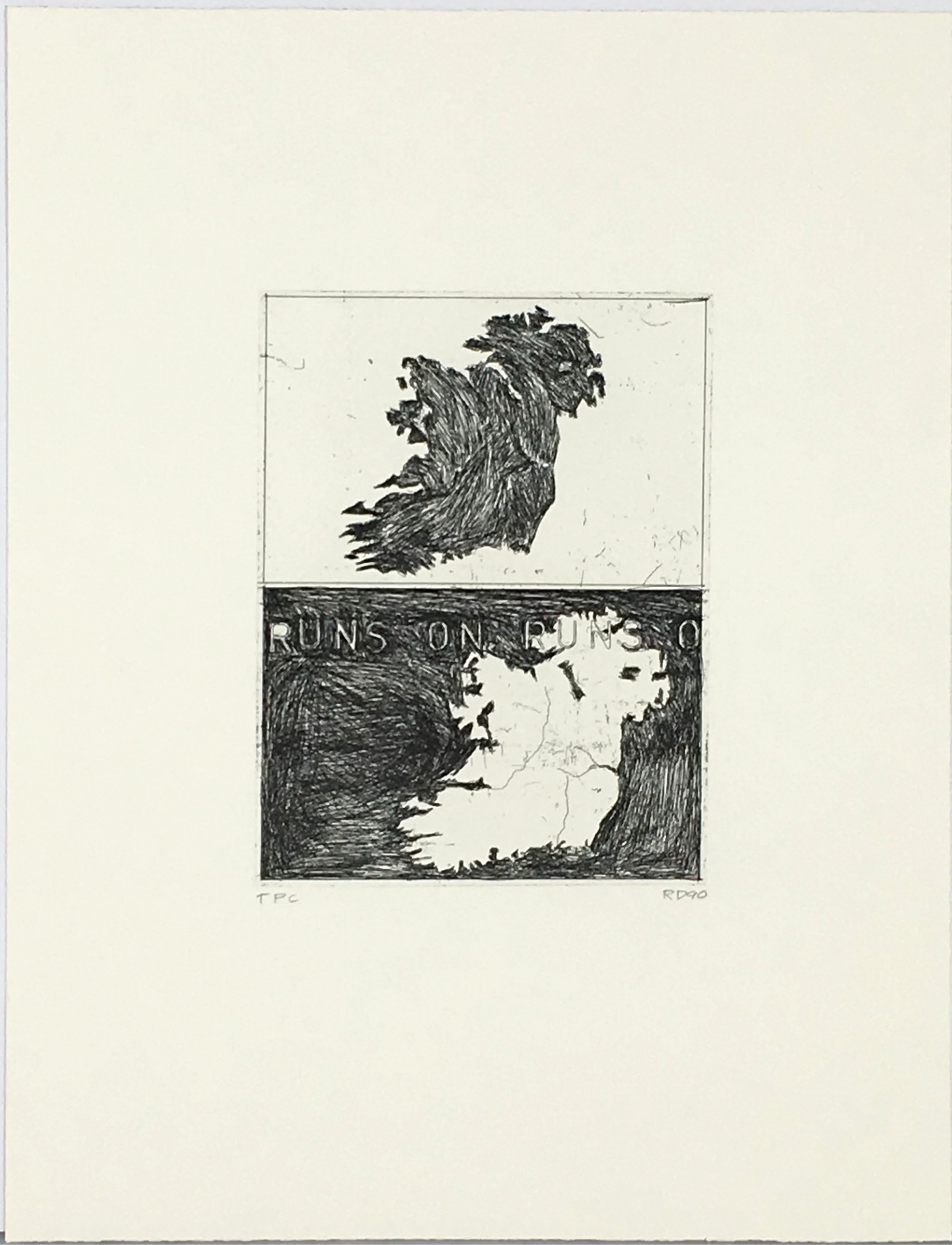 Richard Diebenkorn
Poems of W.B. Yeats (complete set of 6 works), 1990
Etchings on English handmade paper
Image: 9 x 6 in. (22.86 x 15.24 cm.)
Sheet: 17.5 x 13.5 in. (44.45 x 34.29 cm.)
Signed, dated and numbered in pencil (each print)